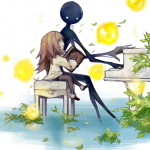 CamM15: (Bureaucrat), (Head admin), (Rhythm Gamer), (Discussions Moderator), (Content Moderator)
Profile:
If you have a question, take it up with me. I don't mind so, feel free to ask me anything!
My favorite songs in Deemo can be found here
My favorite song in the game is Reignite, then Androgynos A, & third, Frey's Philosophy
My favorite character in the game is Nero because he reminds me of someone
I also play Deemo, Cytus, Love Live School Idol Festival, VOEZ, STELLIGHTS, Tone Sphere, & a few others that I currently can't remember, but Lanota is my favorite
I love Family Guy, American Dad, Love Live!, One Piece, & many sitcoms like Boy Meets World & Reba
I like to compose music (this is my current project. I'm loving it so far... Still trying to come up with a name for it though, but I'm proud of what I've accomplished in about an hour), draw pictures, & write fan fiction
Thanks for taking a little time to learn about 75% of my personality.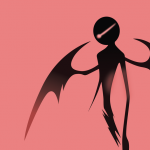 Cablezygarde : (Rhythm Gamer), (Founder)
Profile:
I founded this wiki after noticing that there were wikis for Cytus and Deemo but not Lanota. Since I am busy much of the time, however, I'm not active very much on the wiki, big thanks to CamM15 for taking over as head admin! He's helped a lot to expand the wiki.
I've been playing rhythm games for 3 years, I play Cytus, Deemo, VOEZ, Lanota, Tone Sphere, and a few others, my favorite game is Deemo however.
My favorite song in Lanota is a tie right now between ZENITHALIZE and Androgynos.
Besides rhythm games, I also play Overwatch!