Welcome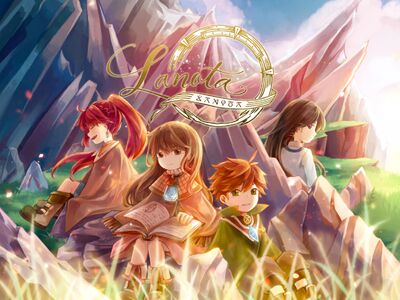 Welcome to the Lanota Wiki. If you'd like to start editing, please read the Editing Guide first, and if you want to add any pictures, please read the Picture Formatting Guide first. Then, check out the Checklist to see what needs to be done. You can also visit the Discord server to communicate with others here.
Links
News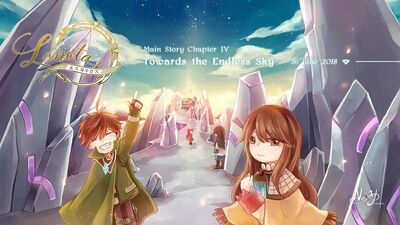 Official Twitter (EN)
Official Twitter (JP)
2018-09-19 - A new Expansion Chapter, "Chapter L - 3R2 Selection," has been announced!
2018-07-13 - In celebration of Lanota's second anniversary, the iOS/Android versions of Lanota and various DLC packs have been temporarily discounted until July 24th.
2018-06-28 - Version 1.10 released. The following Chapters have been added to the game:
—Main Story Chapter IV: Towards the Endless Sky
—Expansion Chapter J: Laboratory "Allegro"
—Expansion Chapter K: Laboratory "Presto"
2018-06-24 - Main Story Chapter IV announced, planned for release at a later date.
2018-03-30 - The collaboration event with Groove Coaster has been released with version 1.09 in Chapter I.
2018-03-27 - Announcement for a collaboration event with Groove Coaster with the release of Chapter I on March 29.
Which song from Chapter L - 3R2 Selection are you most excited for?
To see a list of archived polls, go here.
Lanota Font
Edit
A font made in the style of the game has been made! Find it here!
Note that some letters are not available because they haven't been used in-game yet. Therefore, we don't know what they look like.
Also, they can only be used in uppercase since the game shows no differences between uppercase and lowercase letters (Type with Caps Lock on).