The two cloaked people are shady figures that, currently, seem to be the only antagonists to Fisica and Ritmo.
They appear at the end of Chapter 1 (after clearing Frey's Philosophy) and at the end of Side Story 2 (after clearing Nagi)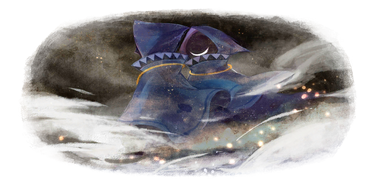 At the end of Chapter 1, they say, "The time has come. Project Lanota is ready to be relaunched."
At the end of Side Story 2, they say, "Is it safe to let them find out about those ones in the east? Not a big deal. It is our first priority to collect as much Notalium as possible for now."
Ad blocker interference detected!
Wikia is a free-to-use site that makes money from advertising. We have a modified experience for viewers using ad blockers

Wikia is not accessible if you've made further modifications. Remove the custom ad blocker rule(s) and the page will load as expected.